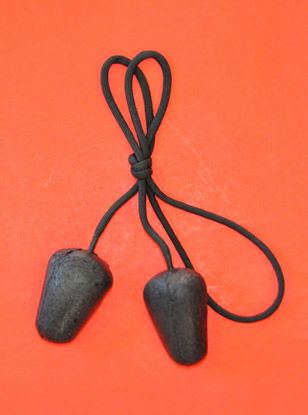 Horse Earplugs - Soft Foam
Earplugs for the Mounted Shooting Horse.
Super soft foam rubber ear plugs that mold to the ear. Helps reduce stress on horse by deadening distracting noises such as gun fire and crowds. Securely attaches to horse's headgear. Designed by Jim Hanson Performance Horses. World Champion Mounted Shooter & Renowned Trainer.